The Beachwood City Council has approved a 30-year non-school tax increase funding program for a Wisconsin company to transform Commerce IV at 23240 Chagrin Blvd. into 147 apartments, with 19,900 square feet of first-floor, mixed-use space at a special meeting on June 7.
Stewart Wangard, CEO and President of Wangard Partners of Milwaukee, said the building will be called The Icon and it will be a cutting-edge, state-of-the-art transformation that will include a rooftop terrace, a gourmet kitchen on the first floor, fitness center, outdoor pool and lounge with fireplace.
He said the combination of units will be organized in such a way that they can be linked to each other for flexible expansion.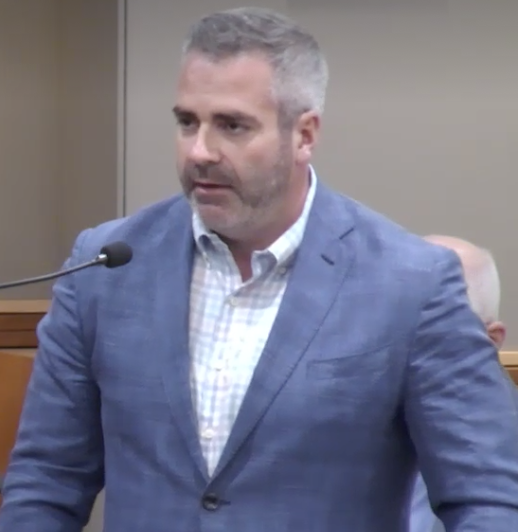 Under the TIF, the promoter would pay all of the tax due in the first year and receive a rebate of $42,077. Beginning in year three, the first year the project is expected to be leased, the developer would receive a rebate of $189,348 per year, said Ryan Sommers, general manager of financial services at Project Management Consultants of Cleveland, at the Cleveland Jewish News June. seven.
The lion's share of the funds would have gone to Cuyahoga County, with a small portion going to the Cuyahoga County Public Library System and the city.
Sommers said the developer will spend $70 million on Commerce IV and Commerce V at 23250 Chagrin Blvd., which Wangard's companies Eastgate LLC and Hepatica Hill LTD will shut down June 8 for an undisclosed price. He described the properties as being in distress.
Commerce V will remain an office space, with plans for a new roof and a new heating and air conditioning system. A TIF has not been requested for this building.
Beachwood Mayor Justin Berns expressed support for the project.
"I think it's a transformational project," Berns said via conference call. "And I hope the council believes that too."
The vote was 6-1, with Councilor Mike Burkons opposing the project.
Councilor June Taylor moved a motion to approve an ordinance that would allow the mayor to enter into the TIF agreement with the developer. Councilor Barbara Bellin Janovitz seconded the motion. Board Chairman Alec Isaacson and Board Members Josh Mintz, Danielle Shoykhet and Eric Synenberg voted with Taylor and Janovitz.
Burkons said he would only support TIFs for projects he considered transformational and did not believe this project reached that level.
Commerce Park IV has a tax value of $13,633,600 as of 2021 according to the Cuyahoga County Auditor's website. It was auctioned by Ten-X this year. The owner is RSS WFRBS2012-C6-OH CP, LLC, according to the auditor's website.
Source link